Posted on
September 23rd, 2014
by Akim Reinhardt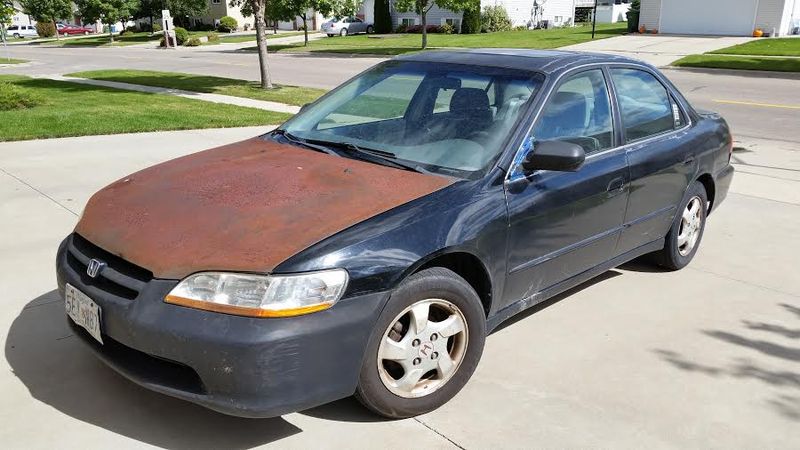 I'm currently circling the nation in a black and orange '98 Honda Accord, my rusted chariot.  About 7,500 miles in a little over two months. T hat's the plan.  As far north as North Dakota, as far south as New Mexico, and as far west as California before closing the circuit by returning to Maryland.  Roughly 26 states in all.
How?  Why?
It's a massive research/conference trip.  I'm on sabbatical.  A full year at half-pay.
A single semester at full pay is the more common sabbatical leave.  For a full year sabbatical, the typical approach is to get a research fellowship that makes up the lost salary and provides academic focus.
But I usually end up doing things my own way.  I'm not bragging.  It's as much a blend of chaos and neurosis as anything else.  But in this case the result is, no research fellowship.
Instead, I've rented out my house during the semester, and this past summer I took on a freelance writing project.  I co-authored a coffee table book, which will come out next summer.  More on that in future posts.
At the end of August I hit the road.  And thus the journey begins. Read more »
Filed under: Culture, Society | 4 Comments »