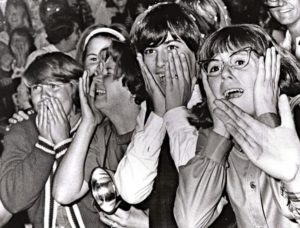 *
Omg
, so excited about
Prince Harry
announcing he's getting hitched to the absolutely fabulous
Meghan Markle
. Way to go, royal family!
*The Trump presidency continues shifting Foucaultian microtechnologies of power, including the reinforcement of select biopower apparatuses around immigration and race but, despite this, has thoroughly betrayed earlier promises to disrupt capitalism!
*Yes, it is a major bummer that the Magnificent Markle won't be going by the title "Princess Meghan" (Is it because they think she's black?), thereby ruining the theme of many a birthday party.  But at least the Windsor Castle clan can finally begin weeding out the hemophilia and polydactylism.
*The funny man from frigid Minnesota is in some serious hot water.  And we're not talking about Lou Grant!  Serial molester/groper/tongue-down-your-mouther/sleep-therapist-from-Hell Al Franken resigned from the Senate last week after a cohort of his peers pressured him to step down.  Sadly, frothing, myopic Dems who value scoring political points and cocktail party Suart Smalley impersonations more than challenging America's ingrained misogyny could not be consoled by the great equalizer: A Democratic Democratic governor is appointing Franken's replacement, and a new election is nearly a year, so there's plenty of time to install and establish a new incumbent in Minnesota, which hasn't elected a Republican to statewide office in over a decade.  No matter . . . the party's Kardashian wing values appearances over everything else, and is working fervently to remind each and every last American that so long as Franken didn't rape and murder toddler cancer patients, he's way, way better than Roy Moore!
*Hot Hollywood Rumor: Quentin Tarrantino is pitching an R-rated Start Trek film to franchise impresario J.J. Abrams, who's excited about the idea, according to early reports.  Continue reading Monday Hot Takes! →