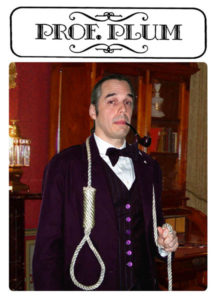 Apparently there's a new sheriff in town, and its name is
Professor Watch List.
In case you hadn't heard, its a website dedicated to spying on and publicly decrying liberal college professors.  Its mission is to "expose and document college professors who discriminate against conservative students, promote anti-American values, and advance leftist propaganda in the classroom."
Anti-American values?  That's my middle name!
So far they've outed about a couple of hundred college professors, a rambling list that is organized by the professors' first names because maybe  . . . they couldn't manage anything more sophisticated than hitting the Sort button?
From this long and growing list, highlighted for ridicule on the site's home page are: a white woman, a Latino, a Jew, two blacks, and an Italian American who, gasp, is "an admitted socialist."
Diversity!
A look at the longer list reveals some odd choices.  Continue reading Dear Readers: Let's Make Me Bad →