This website began in 2009 as a way to think about a book project I was (am still) working on concerning the disintegration of American communities.  I have published two books since then, but the community book is still in process, along with several other book projects I've begun developing since then.
Below are previews of several book projects I am working on.
Disintegration:
The Decline of American Communities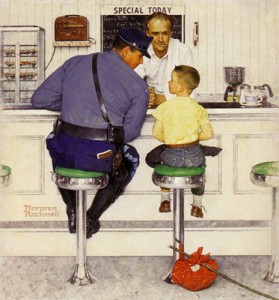 Elaine: "I'll be ostracized from the community."
Jerry: "What community? There's a community?"
Elaine: "Of course there's a community."
Jerry: "All these years I'm living in a community, I had no idea."
–Seinfeld, episode #28 "The Alternate Side"
Do you live in a community?
That depends entirely on what you think a community is; there's no one definition.  That's because a community is as much an idea as it is a place.  In Disintegration: The Decline of Communities in America, I argue that the sorts of historic communities that used to dot the United States are largely no more.  I trace their decline over the last two centuries, showing how America slowly transformed from a country that was dominated by small, rural communities at its founding, to a modern nation of enormous cities, sprawling suburbs, and radically transformed rural areas.  Even today's small towns bare little resemblance to American communities of the past.

The results of declining communities have been decidedly mixed.  On one hand, there has been a flourishing of individual liberties and freedoms.  On the other, there is alienation, depression, and contention in the form of intense political partisanship and ideological divisions.

Since there are no more communities to set and enforce values and rules of behavior at the local level, Americans often find themselves battling fiercely over would-be community issues.  Abortion, gun control, sex education, gay marriage, and countless other hot button topics can't be decided at the community level because there are no communities left to decide them.  And when enough interested citizens believe an issue are too important to be left up to individual choice, they dedicate their time, energy, and money to fighting it out in the media and political arenas, attempting to pass laws that will settle these issues for everyone.
It's time to re-conceptualize the world you live in.  Whether it confirms your sneaking suspicions or contradicts ideas you've always taken for granted, Disintegration will encourage you to consider fresh ideas about how you understand and relate (or don't) to the people around you, and why things are the way the are.                                                                                   
Table of Contents
Prolog – From New York, New York to Boyne City, Michigan
Introduction – Picture This
Chapter 1 – Colors of Community
Chapter 2 – Causes of Disintegration: Country, City, and In Between
Chapter 3 – Causes of Disintegration: Invisible History
Chapter 4 – Consequences of Disintegration: The Aftermath
Chapter 5 – Contests: Modern Struggles to Set Rules on Gay Marriage and Immigration
Chapter 6 – Contests: Historic Struggles to Set Rules on Obscenity and Civil Rights
Chapter 7 – Contours: Where Do We Go from Here?
Epilog – Common Ground in a Nation Without Communities
*
Stuck on Repeat:
The Music that Haunts Me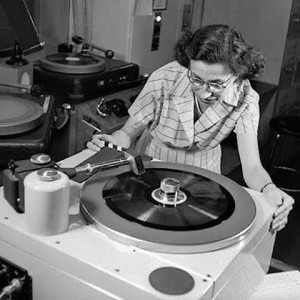 Most people occasionally get a song stuck in their head.  For some of us, it happens a lot.  In my case, it's almost all the time.  Music clings to me.
But there's a difference between the song that bounces around your neural pathways for a few hours or even a day or two before moving on, and the tune that turns into a closed circuit, circling round and round for weeks before finally fizzling out.
You sing it in the shower and in the car.  You stop singing out loud, and just keep playing it in your head.  One part of it repeats over and over and over. Then another part.  And another.  You often don't remember when or how this song got caught in your head, and worst of all, you don't know how to make it end.
The song is a squatter in your brain, and it'll leave when it's damn well ready.  You give up trying to expel it.  And then poof!  One day it's just gone. 
There was no specific moment you can pinpoint when the song evaporated from between your ears.  Nor can you discern any reasons for its comings and goings.  The song simply came and went as it pleased.
But even if I can't discover anything about why this happens to me, perhaps the songs themselves yet have something to offer.  Resistance is futile, so instead of fighting vainly, maybe I should let myself drown.  Perhaps by floating with the current instead of fighting it, I can find a little bit of myself within these songs before I got insane.
To date, short chapters based on the songs that have haunted me since 2013 include:
Who Am I: The Allman Brothers, "Win, Lose, or Draw"
Born Again: Fleetwood Mac, "Monday Morning"
Your America: Red Bone, "Come and Get Your Love"
Nowhere to Run: Bob Seger, "Night Moves"
Bartender Bookmarks: Thin Lizzy, "Rosalie"
The Other America: The Domino Kings, "Walk Away if You Want to"
Fame and Oblivion: Big Star, "My Life is Right"
Behold the Sheep: Al Stewart, "Year of the Cat"
Pain and Suffering: Hall and Oates, "You Make My Dreams Come True"
The Virgin Hairs: The Association, "Never My Love"
What I Don't Wanna Be: The Grateful Dead, "Touch of Grey"
Finding Lemmy:  Motörhead, "Ace of Spades"
What We Become: Jefferson Airplane, "White Rabbit"
Worst. Song. Ever.: Alice Cooper, "You and Me"
Maybe I'm Not Gonna Fly Now: Bill Conti, "The Theme to Rocky"
*
Breaking Down:
Life is a Journey Without End. Until it Ends.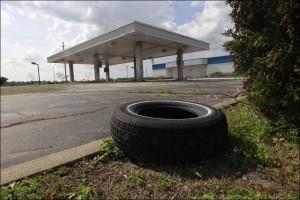 I didn't own a car until I was 31 years old.  Despite that, I've been driving cars into the ground sine I was 22.  
Breaking Down recaps my misadventures from the road.  Blown engines, speeding tickets, fender benders,  and skirting the law  are recurring themes.  Dogs riding shotgun, cats scurrying through the desert, dead elks, scraggly hitchhikers, and a one-armed bartender are some of the featured players.

If life is a journey, then mostly it's about not getting to where you're going.  So let's not go there together.
Featured Vehicles of Ill Repute
The '74 Toytota Cronona that Escaped Slavery
The Dodge Dart that Didn't
The Three-Eyed Oldsmobile Ciera
The Chrysler New Yorker that Hated New York
The Rental Car that Was Afraid of Rabbits
The Mercury Tracer that Melted in the Sun
The '77 Chevy Cheyenne Pickup Truck of Your Dreams
The Volkswagen Golf that Liberated Paris
The Rusted Chariot