The next person who says, "If you don't vote, you've got no right to complain," gets an
F-
The semi-mythical D- is for an otherwise inoffensive, slack-jawed, glazed-eye, mouth breathing drooler whose bluebook chicken scratch scrawling is comically witless; that is, the student who did not do the reading or attend class, and has no clue about how to how to fake it.
But the semi-mythical F- is for someone who inspires my wrath.
And the next person who dares suggest that I or any other American has no right to critique the system and/or its participants because we did not participate in an election will feel my wrath.
Today is Election Day, and of course there are many wonderful reasons to vote.
If you have made up your mind about what you want, then you should absolutely vote.
If you're given to drawing the curtain and waiting for inspiration to strike, then you should get down there and vote.
Even if you don't give a damn about any of it but simply want to participate, as is your right, then go ahead and vote.
If you're just looking for a way to kill an hour, think it might make for good people watching, and give you a chance to play with the new touch screens, then fine!  Get your vote on!
Jeez, if you're only voting to impress the person you just started dating, who for some reason seems to care about this stuff, and you're merely gonna pull random levers while you play games on your phone, then go for it.  I ain't standing in your way.  Vote!
But just as there are many reasons, some more admirable than other, as to why someone would and should vote, there are also many reasons of varying merit as to why someone would not vote and maybe shouldn't.
But not a single one of them nullifies their constitutional right to speak their mind.
Maybe they cra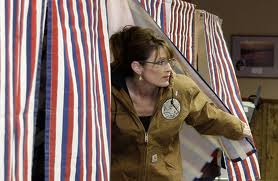 sh their car on the way to the polling place, or their mother goes into diabetic shock, and they spend the day in the hospital
Obviously I didn't mean it that way!  Of course those people's opinions are be welcome.
See? Being presumptuous make you look like a jerk.  Be careful.
Maybe they've moved to a new state, screw up, and failed to register in time.  Or maybe they're going to be out of town and missed the deadline for absentee voting.
That's kinda their fault.
Well guess what?  It's still kinda their Bill of Rights, and if they wanna gripe, too bad for you.
Maybe they're honest about not being up on the issues and feel the responsible thing to do is not vote.
Yeah, that's totally their "fault."  And maybe instead of trying to guilt them before the fact, or silence them after the fact, you should have a fair amount of reverence for them because most people don't have enough humility to come clean about something like that.  What's more, they're showing more thoughtfulness and honesty than many voters.
Or maybe an abstainer just don't give a shit.  Maybe they're one of the millions who don't pay attention, don't care, and don't vote.
Telling them to shut up just makes you look like a self-appointed, extraneous gatekeeper.  They're minding their own business on Election Day, watching crappy television or getting drunk or doing whatever they're doing.  So instead of bullying them when they complain about the political society they live in, maybe you should just be thankful that they didn't cast votes from a position of ignorance because people like you pressured them into pretending they care.  And when they do grumble about one political issue or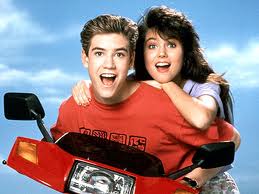 another,  maybe just  engage them like a human being instead of dealing in moral superiority.
And finally, we must consider the serious, thoughtful non-voter: the interested, responsible citizen who is disaffected and alienated.  The person who doesn't feel like any of the same-old, same-old candidates from the same-old, same-old parties are going to represent their values or ideals.  The person who can't stand the Democratic OR Republican party, and is frustrated knowing that the deck is stacked against smaller parties and independents.  The potential voter who sees the system as broken, the candidates as flawed, and doesn't believe that voting for anyone on the ballot is going to fix it.
The person you see as cynical and maybe irresponsible, and who sees you as naive and maybe sanctimonious.  These people are serious citizens  and deserve better than bromides.  They deserve sincere engagement and honest discourse.
I still clearly remember watching a Monday Night Football game in late October many years ago.  The color commentator back then was the smug and pedantic Dan Dierdorf, a former St. Louis Cardinals offensive lineman.  For those keeping track at home, that's before the Rams moved from L.A. to St. Louis and back to L.A. again, and before the Cardinals moved to St. Louis to Arizona, but but after they moved from Chicago to St. Louis.  God, what a joke the NFL is.
Anyway, when Dierdorf opened his yap and told millions of people that no vote = no complaint, it helped crystallize for me exactly what's wrong with that sentiment.  I mean honestly, who the hell is Dan Dordorf to guilt people into voting with a threat of delegitimizing their beliefs and values?
Unfortunately, Dierforf is not alone.  I can't count how many times I've heard this ugly aphorism spouted by some well meaning person.  The irony of course is that while voting is considered to be the citizenry's ideals and thoughts put into action, this misguided maxim is incredibly thoughtless.
There are a lot of Americans on the Left, Right, and in between, who do not vote and do so thoughtfully.  I'm not saying their approach is the right way to go.  But I'm also certainly not saying that everyone should vote regardless of their understanding of the issues or desire to do so.  People should be encouraged to vote, not threatened, cajoled, or coerced.
For a variety of reasons, not everyone wants vote.  But whether or not a citizen takes to the polling place, every American is welcome to participate in the grand conversation about what constitutes the successes and failures of this nation.  Absolutely no one is excluded from speaking what they understand to be the truth.
I'm a half-Jew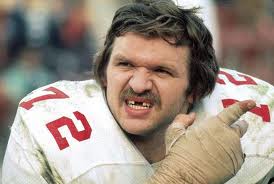 who thinks Nazis should be allowed to say their peace.  You'd better believe someone who didn't vote gets the same treatment.
That's why the next person who says, "If you don't vote then you've got no right to complain," has to deal with me.  I've got my grade book open and I'm warning you now: F-